responsible end of life management
is a win-win
for business, communities
and the planet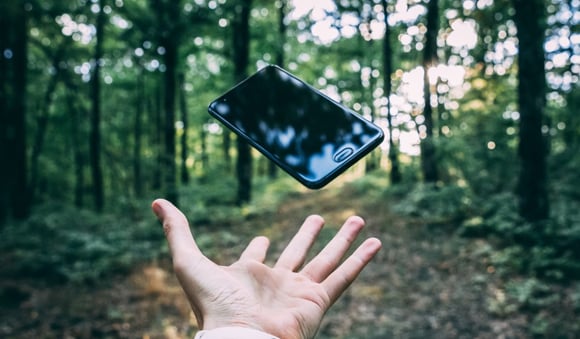 7-Point Device Sustainability program
At MobileCorp, we believe that we have a responsibility to assist our business customers to responsibly manage their disposal of end of life mobile devices.
We are committed to 7 sustainability goals. They are
To protect our environment from devastating e-waste
To contribute to the Circular Economy by providing options for re-use or renewal of mobile devices
To offer an approved Buy-Back scheme which provides a commercial benefit to customers encouraging responsible and sustainable disposal of end of life devices
To provide recycling options for devices that are beyond renewal and re-use
To extend the lifecycle of mobile devices by providing manageable repair options
To extend the lifecycle of mobile devices by providing competitive pricing for glass screen protectors and protective cases
To offer certified secure erasure of mobile devices so that commercial customers can act with confidence to sustainably manage end of life devices
MobileCorp Sustainable Buy-Back Program
MobileCorp offers a sustainable Telstra-approved buy-back program which enables Australian enterprise and business organisations to receive a commercial benefit while ethically divesting unwanted mobile phones and tablets.
The devices are either refurbished and reused to connect communities; or recycled for parts, keeping e-waste out of landfill.
Buy-back prices are dependent upon the age and condition of the device. Quotes are provided sight-unseen and adjusted if necessary on inspection. It is a very simple process, designed to make it easy for a corporate to implement.
Devices receive secure decommissioning with all data removed using certified secure erasure software.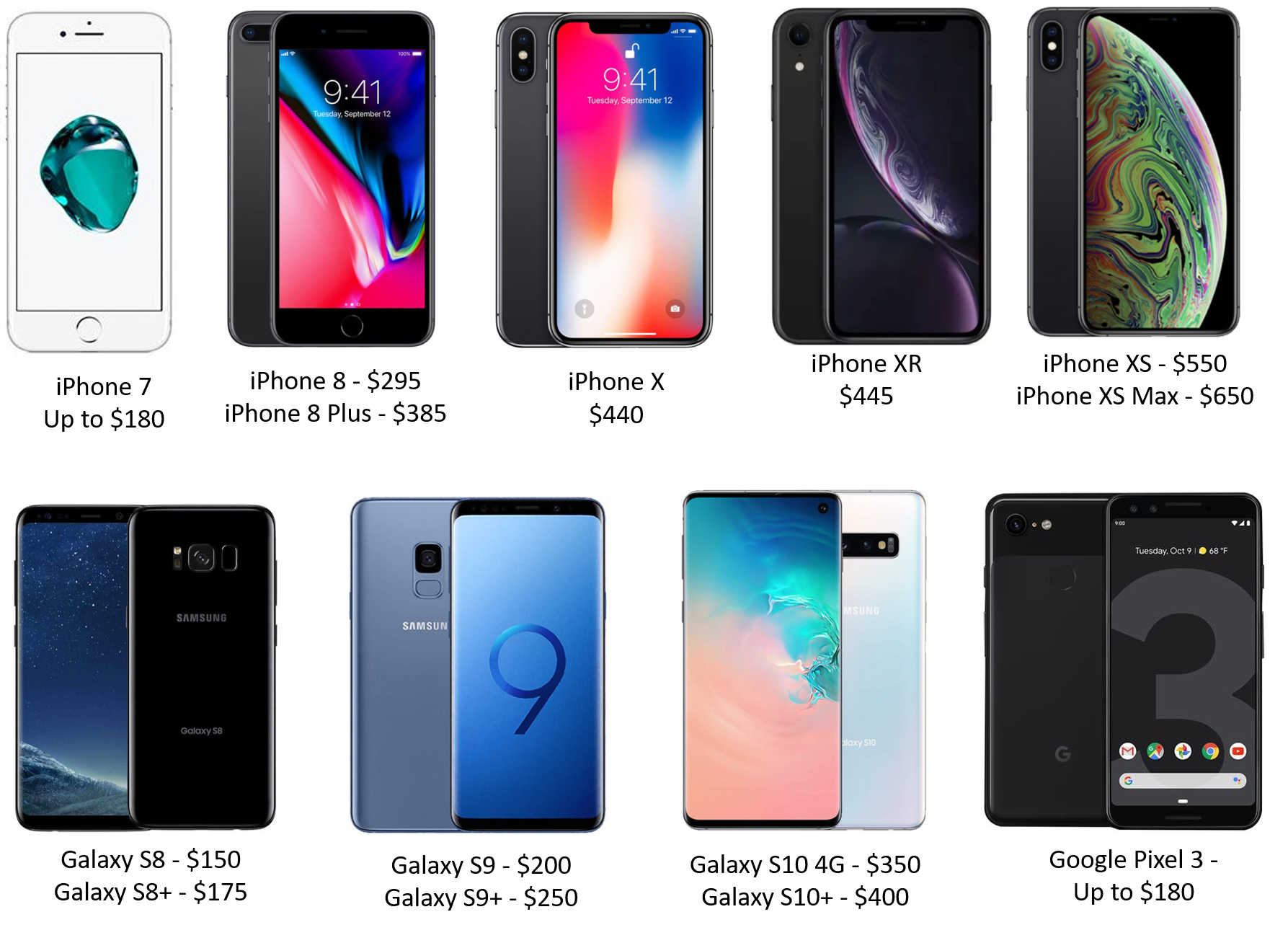 Renewal and Re-use of viable devices
Devices purchased through the Buy-Back program are refurbished and offered for resale to the community.
Some of the devices that are refurbished are donated to communities which can not afford the cost of new hardware.
Providing a device which would not otherwise be affordable, opens up a whole world of possibilities for individuals and communities.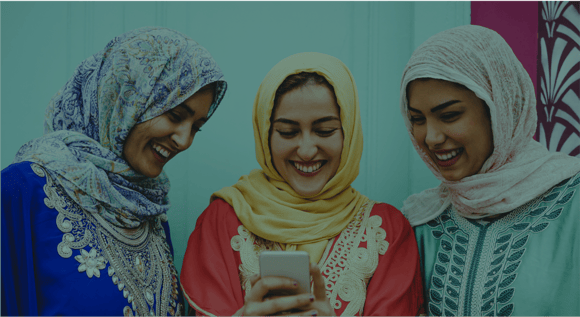 Recycling of non-viable devices
Any devices that are beyond refurbishment, are recycled for parts by another Telstra-partner organisation, Mobile Muster.
MobileMuster is the recycling program of the Australian mobile phone industry voluntarily funded by: Alcatel, Apple, Google, hmd Global, HTC, Huawei, Motorola, Oppo, Optus, Samsung, Telstra, Vigo Mobile Australia, Vodafone and ZTE.
Over 95% of the materials in a mobile phone are able to be recovered.
The batteries, printed circuit boards, casings, screens, accessories and packaging are processed separately through shredding, sorting and heating techniques to maximise resource recovery.
The aluminium, glass and plastic in a mobile phone can be recycled for a second life. Lithium batteries can be processed to recover nickel, cobalt, cadmium, and lithium.
These recycling initiatives reduce future greenhouse gas emissions, save energy and conserve natural resources.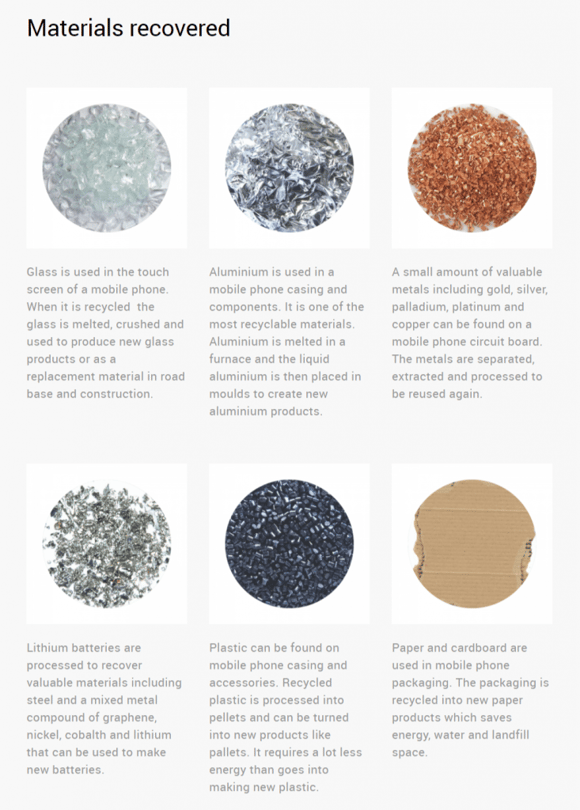 Certified secure erasure of EOL devices
In some cases it may be vitally important that devices are securely wiped of any residual corporate or personal data. The buyback scheme includes secure data erasure included in the buy-back price.
Utlising Blancco software, a Certificate of Erasure is provided for every asset, proving compliance with 25+ global security standards.
Erasure can take place at the customer premise or in a secure third party location.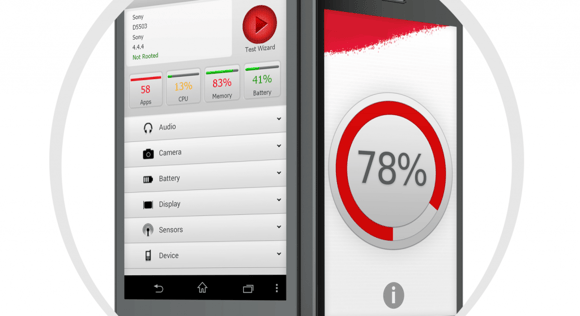 It makes commercial sense to protect mobile devices with protective case and screen protector to extend the life of the device.
All of the latest devices now have IP ratings for dust and water resistance. However, it is impact damage and broken screens that takes out so many corporate devices.
MobileCorp provides a competitive bundle pricing for device protection accessories.
We also supply a range of earth-friendly cases made of recycled materials, and produced with a zero carbon footprint.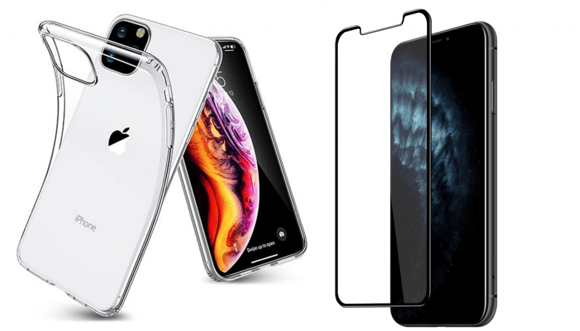 Earth-friendly ECO protective cases
MobileCorp promotes the EFM ECO earth-friendly range of protective cases.
The ECO is made of 100% environmentally friendly and repurposed materials, and is 100% recyclable.
The ECO is a game-changing case which is tough, slim and provides impact protection without the environmental impact. It is also proudly Australian.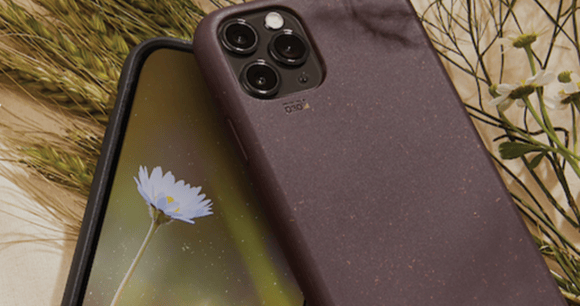 Supporting The Circular Economy
A circular economy is an alternative to a traditional linear economy of 'make, use, dispose.'
In a circular economy we keep resources in use for as long as possible, extract the maximum value from them whilst in use, then recover and regenerate products and materials at end of life.
Mobile devices are an ideal product to adopt the circular economy concept.
In the world of corporate mobility it means
taking actions to extend the life of mobile devices
renewing and re-using devices that remain viable for use at some level
recycling parts or ingredients of devices that can not be re-purposed
sustainably disposing of any e-waste protecting the environment
providing benefits to less advantaged nations'