to be the best
you have to be able to handle
the worst
It's going to happen, sometime…
Could your business-critical applications be vulnerable to an extended outage or disaster at your primary infrastructure location?
There is one thing that is as certain as death and taxes – at some point in time your business systems will go down.
When it happens… knowing there is a plan in place, that it has been well-tested, and that specialists will swing into action to implement it… that's priceless.
What is 'Disaster Recovery as a Service'?
In an age of SaaS, Disaster Recovery-as-a-Service [DRaaS] is a practical option for businesses who don't have the resources – staffing or technology – to have disaster recovery, inhouse.
DRaaS has many benefits that include reduced disaster recovery cost, increased simplicity, reduced IT resources required, and maximum efficiency provided.
Tech analyst house, Gartner, release an annual Magic Quadrant for Disaster Recovery as a Service.
Gartner describes DRaaS solutions as "offering a productised service for which the provider manages server image and data replication to the cloud, disaster recovery run book creation, automated failover and failback between on-premises and the cloud, and network element and functionality configuration as needed during and for recovery operations".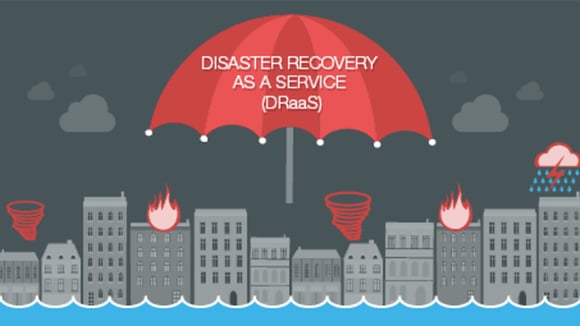 MobileCorp Disaster Recovery as a Service (DRaaS)
MobileCorp partners with market-leading vendors to provide a comprehensive 'Disaster Recovery as a Service' module.
Disaster Recovery involves a set of policies, tools and procedures that ensure the recovery or continuation of all vital technology infrastructure and systems following a natural or human-induced disaster.
However, before recommending any specific solution, MobileCorp will need to spend the time to understand the customer's IT environment, business drivers, current capabilities, limitations and budget.
MobileCorp Disaster Recovery Planning
A MobileCorp DR plan will include seven key elements:
Disaster Recovery Goals
Redundancy
Business Continuity
Documentation
Prioritised Business Functions
Internal Communications
Testing and Optimisation