digital workspace is about
meeting workers where, when, and
how they want to work
MobileCorp is a vendor-neutral digital workspace technology expert.
We assist our customers to select the most appropriate solution based on:
current infrastructure
people and behavioural objective
policy and processes
workplace objectives
budget
Key drivers for digital workspace
Digital workspace strategy reflects the new(ish) reality of remote workers.
Even pre-pandemic, the trend towards 'work anywhere anytime' employees was exploding. According to the Australian Bureau of Statistics (March 2018) 25% of Australians reported already completing some portion of their work from home.
This dynamic requires IT to respond by providing a set of platforms, tools and environments for employees to work anytime, anywhere, across any device.
The key drivers for a digital workspace strategy are continuing to emerge, but include:
workforce mobility
'big data' information overload
culture of deadline
endpoint security vulnerability
continuously evolving technologyThe Centre for Future Work, part of progressive think tank The Australia Institute, estimates about three in 10 Australian workers – or four million people – can do their jobs from home.

These are largely people in office settings who work on computers or by telephone.
Where does digital workspace fit?
…with end-user computing?
End-user computing is a term which is used to describe bringing the full digital workspace to life for an organisation.
It's about looking at the breadth of the end-user experience and considering all the systems required to accomplish the daily workload.
Instead of building an individual Point of Delivery (PoD) for each desktop type, application, and database – an end-user computing strategy consolidates these systems into a single platform to deliver a more efficient user experience.
…with unified endpoint management?
Unified endpoint management is a relatively new term coined by global research company, Gartner, to describe solutions which encompass the management of all endpoints in the digital workspace.
The first Gartner UEM Magic Quadrant was in 2018. It grew out of the previous Enterprise Mobility Management (EMM) Magic Quadrant which in turn had evolved from mobile device management (MDM). The difference with UEM and its predecessors is that it had expanded to encompass desktop PCs, tablets, IOT devices and all endpoints.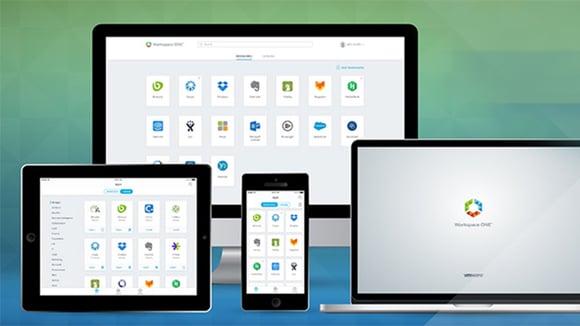 Digital Workspace with MobileCorp
There are many vendors who claim to have digital workspace/workplace/UEM solutions. In fact, many of them focus on just one or two aspects of the workplace be it HR, collaboration, endpoint devices, identity and access management, or IT services.
There are some products which encompass a wider range of digital workspace technologies, but these are continuing to evolve.
They include vendors/products such as:
VMWare Workspace ONE
Microsoft Intune, Microsoft 365, Microsoft Office 365, Microsoft Digital Workplace
IBM MaaS360
MobileIron
Citrix Workspace
Blackberry
ManageEngine
SOTI
Telstra Connected Workplace
MobileCorp offers a professional service ranging from product evaluation, business case justification, solution architecture, environment build and management.