What Is a Managed Mobility Service [MMS]?
A Managed Mobility Service realises cost optimisation and service delivery outcomes throughout the telecom life cycle. As one of the leading Managed Mobility Service providers, our team will:
manage the full mobile device lifecycle from procurement to end-of-life
manage and resolve day-to-day operational tasks
be a single point of contact for end user support and service
manage carrier provisioning and support
allows you to free your IT resources and concentrate on your core business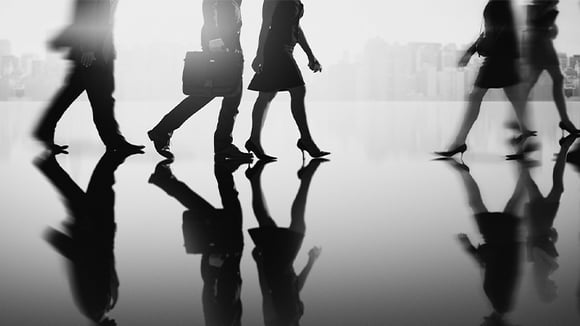 MobileCorp offers two tiers of Managed Mobility Service
MobileCorp offers two tiers of outsourced Managed Mobility Service to relieve organisations from the day-to-day operational and strategic tasks of corporate fleet management.
Our top tier is a world-class full-service Managed Mobility solution to automate and optimise your corporate mobile fleet.
Alternatively, our second tier offers a 'design your own' custom Managed Mobility Service by starting with a foundation module and adding optional extra modules.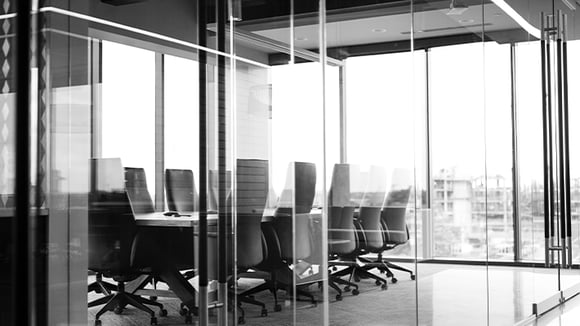 MobileCorp – The Leading Managed Mobility Service Providers
MobileCorp MMS is a cloud-based outsourced managed service suite providing visibility, cost control, security and support. Our Managed Mobile Service does the following:
fulfills the requirements of IT, Finance, Procurement, and HR roles, uniting the business objectives around mobility and telecom expense management.
unifies procurement, billing and asset management to embed efficiency and accountability.
creates a single source of truth for all mobility information, processes and behaviour.
It includes the following modules: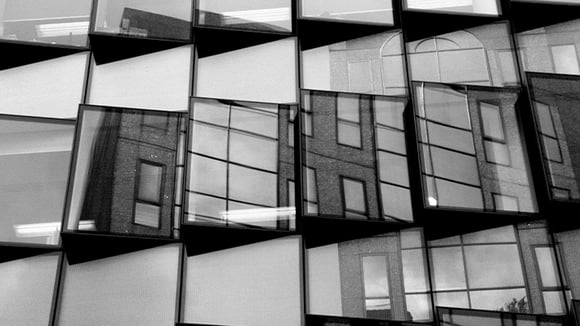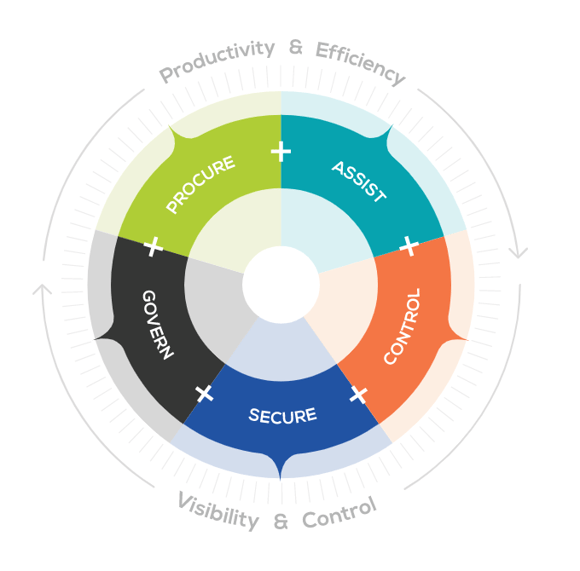 MobileCorp's Custom Managed Mobility Services
Start with the Foundation module and add optional additional modules – or not.
MobileCorp's foundation MMS module includes all the services that organisations need to manage the day-to-day operational demands of corporate fleet management.
It covers device and service procurement (including mobile phone and device fleet management), lifecycle management, and outsources the workload of end user service and support to a specialist MobileCorp helpdesk.
It delivers the specialist knowledge required to manage carrier mobile and network services and removes the time-consuming need to communicate with your chosen carrier for provisioning and service changes.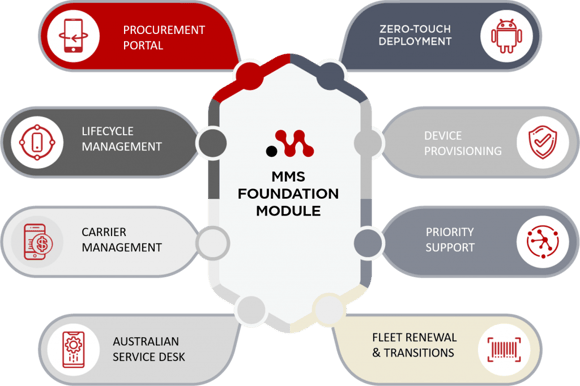 MobileCorp Managed Mobility Service MMS is an outsourced managed service suite to relieve organisations from the day-to-day operational tasks of managing the corporate mobile fleet.
MobileCorp offers a custom MMS 'made to measure' for specific corporate requirements.
Choose your Managed Mobility Service by bundling modules from: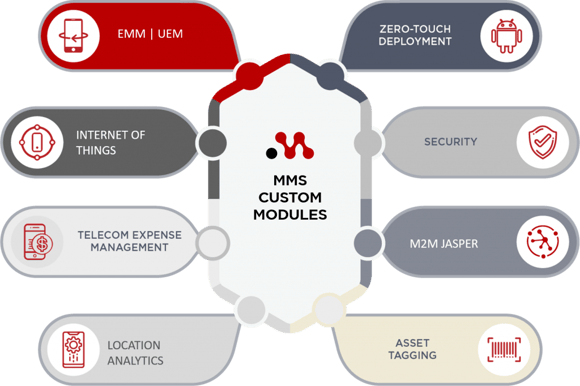 MobileCorp Managed Mobility for Telstra Customers
MobileCorp is a Telstra Platinum Partner. This means that we have a proven track record delivering Managed Mobility solutions to Telstra enterprise, government and business customers.
Your MobileCorp account manager and your Telstra account team are closely aligned and we leverage our knowledge gained over 30 years' as a Telstra partner to ensure value from your Telstra relationship.
MobileCorp Managed Mobility Service can be purchased using Telstra Loyalty funds and charged on your monthly Telstra bill.