SIP is the leading technology for telephony and unified communications delivery in Australian enterprise and business in 2020
SIP was born in response to the demand for multi-media, mobility, and inter-operability in the communication environment and has transformed the landscape for communication as we know it today.
Demand for SIP has escalated in the past 12 months with the decommissioning of the ISDN network, and the increased demand for unified communications tools.
What is SIP and how does it work?
SIP is the predominant choice of most Australian companies to manage telephony and unified communications.
SIP is a globally adopted and future-proof technology. It will survive voice and data convergence and the adoption of cloud solutions, making it is a safe investment.
Managers responsible for the network will need to understand some of the finer details of how SIP works to ensure traffic on the network, especially voice traffic, is given suitable bandwidth and priority.
SIP [Session Initiation Protocol] manages the transfer of:
voice calls to internal and external locations nationally and internationally, and to fixed and mobile services
data such as email, files, images
instant messaging such as apps like Microsoft Teams, WhatsApp, Messenger
video conferencing including apps like Skype for Business, Zoom, BlueJeans
unified communications apps like Salesforce, Office 365, Docusign, DropBox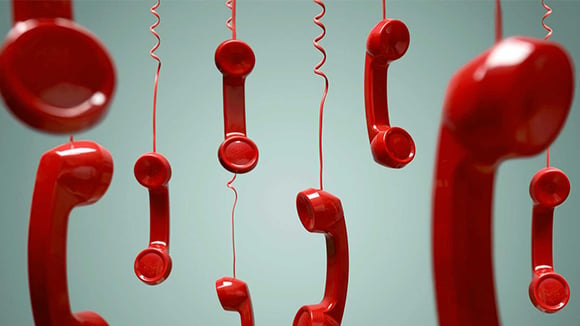 What is SIP trunking and how does it work?
The name 'trunk' comes from the telecom world and is a line or link that carries signals and connects nodes in a communications system – in other words, a pipe that carries the data channels inside it to connect two locations.
SIP trunking replaces the traditional method of the public switched telephone network (PSTN), which is a copper-wire, circuit-switched network that requires a physical connection between two points to make a call.
Instead, SIP trunks use a packet-switched network, which breaks down voice calls and multi-media messages into digital packets and sends them over a network to their destination.
SIP and VOIP
With Voice over IP, the calls travel over the internet rather than over traditional phone lines. But what happens when a VoIP user wants to call a phone that's connected to the traditional phone network instead of to the internet?
The answer is nothing – unless the business has a SIP trunking service.
Since SIP is built on the internet protocol suite, rather than the communications interfaces used in the traditional phone network, SIP messages must be re-coded in order to reach an endpoint on the phone network. In reverse, calls made from the phone network need to be re-coded to be received by a VOIP service.
For these reasons, a SIP channel or trunk is needed to make and receive phone calls with a VoIP system to traditional numbers operated by carriers both locally and Internationally.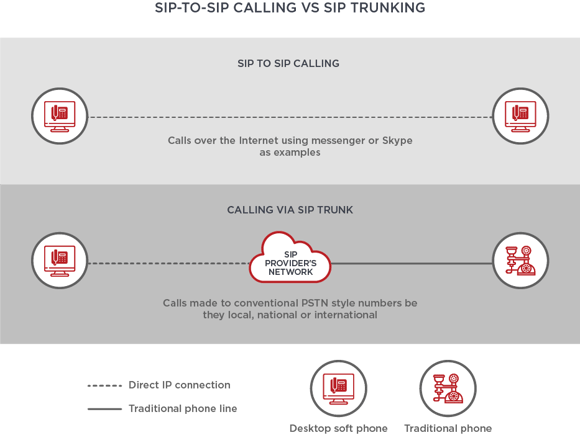 Why would a business choose SIP?
SIP is the most popular solution for telephony and unified communications delivery in Australian in 2020.
The key reasons for this are:
it is future-proofed technology ready for 5G, edge computing and cloud
it can reduce telephony costs by 50 percent over traditional IP infrastructure
it can be a guaranteed Quality of Service product
it has no fixed capacity
it delivers real-time unified communications applications
with an RSP such as Telstra there is the ability for mobile network failover
Business use cases for SIP
SIP is an enabling technology.
A SIP solution can be used in many business use cases including:
re-thinking communication channels between a head office and branches; or a head office and retail outlets; or a head office and field-force staff; to take advantage of lower costs
moving an on-premise PBX phone system to the cloud
introducing Unified Communications and VOIP services like video calling, instant messaging, file sharing to the business
replacing ISDN lines which are being disconnected
upgrading services and migrating to NBN
upgrading to IP telephony from PTSN/ISDN
What is the best SIP solution for business?
Even though legacy IP solutions may still be doing the job, for a business to get ahead in the 21st century it needs to be looking at investing in high performing, next generation communications to gain the ultimate collaborative edge.
To take advantage of future-led, data hungry applications such as business VoIP, requires a network that is far more powerful than the average broadband connection.
There is no one-size-fits-all solution for SIP trunks because the best option will depend on an organisation's size, internet traffic and call volume.
However, there are two main delivery methods for SIP trunks:
over the public Internet
over a private MPLS network
Multi-Protocol Label Switching is a private circuit used to connect multiple sites and remote workers. It was created to increase the forwarding speed of routers and has evolved to become vital in the building of large IP networks.
MPLS does not use the public internet which means the business retains complete control of its traffic, and is able to add priorities to types of traffic such as data or voice. This means MPLS is a Quality of Service (QoS) network delivering faster speeds and a totally uncongested network.
MPLS solutions are flexible in nature so network designers can easily decrease the number of 'hops' to and from different network points making for a rapid response time.
To get the most out of SIP Trunks they will need to be placed over a QoS network such as MPLS.
The other method of utilising SIP is over the public Internet.
SIP over the public Internet may be suitable for businesses with light phone traffic.
If the connection is going to be used to send other types of traffic such as video or email, there has to be enough bandwidth to cope, or there has to be a way for voice traffic to be prioritised over all other traffic.
Having a dedicated separate internet connection for voice traffic would solve the problem of contention at the local network level but not at the Internet Service Provider level, and although this is a better solution, QoS still cannot be ensured and there may be some loss of performance unless carefully monitored.
MobileCorp managed SIP migration service
MobileCorp will manage the entire SIP migration project driving to a successful completion with minimal input required from the business.
Areas of accountability include:
Solution design and costing
MobileCorp technical specialists will partner with the business to gain a deep understanding of the current infrastructure set-up and the business' requirements, both existing and future. We will collate the business bandwidth required based on existing and future use then design a solution utilising our knowledge of SIP, enterprise ICT and UC, and service providers like Telstra. We will then prepare a costed proposal for approval.
Project management
MobileCorp will manage the entire migration process to an agreed Scope of Works which will include:
liaison with equipment suppliers, and selected RSP
co-ordinating on-premise activity including technician visits from NBN (if required), RSP, and potential cabling work
build and submit a complete and accurate order document for the RSP e.g. Telstra
proof-of-concept testing
manage the cut-over of services without downtime or disruption to the business
Testing and reporting
MobileCorp will liaise with all parties to ensure the technology cut-over is planned and executed without disruption or downtime. Any issues which may arise will be managed to resolution by MobileCorp.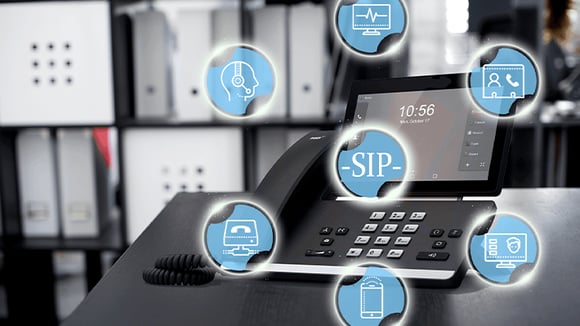 Telstra IP Telephony (TIPT)
Telstra's SIP-based solution is commonly known by its acronym, TIPT.
There are many SIP products available in Australia. All of the major telco carriers, as well as from a range of smaller registered service providers (RSPs), offer service plans of varying speed and QoS.
MobileCorp recommends Telstra's TIPT for Australian business for the following reasons:
all hardware can be paid off over 36 months on the monthly Telstra bill
Telstra is Australia's highest performance network as announced by Gartner (2019) with proven SIP trunking capability
disaster recovery failover is to the Telstra 4G or 5G network
low cost calling rates, choice of service plans, and number of SIP trunks
can be delivered over any internet service provider, not just Telstra
As a Telstra Platinum Partner, MobileCorp recommends TIPT. We can, however, work with other SIP solution providers and will provide vendor agnostic advice and support.