a complete office worker package
from Telstra, Australia's leading network
Telstra Connected Workplace is an all-inclusive solution for multi-site businesses, providing both network connectivity, data, and a unified communication suite of services.
Do away with the complexity of managing separate plans, providers, platforms, applications, and invoicing. Combine all requirements into one platform with a single bill.
The solution is available to businesses with at least two sites with at least three employees in each location. The minimum contract commitment is 36 months.
Telstra Connected Workplace by MobileCorp
As a Telstra Platinum Partner, MobileCorp is positioned to support your transition to Telstra Connected Workplace and to deliver ongoing management of the platform. Our service includes:
Strategic consultancy and transition planning;
Site readiness assessment and reconfiguration of equipment if necessary;
Design and deploy; and
Ongoing management of the platform including security monitoring and patching, adding and removing sites and users, incident management, order tracking, usage and bill management.
Telstra Connected Workplace inclusions
MobileCorp is one of a handful of select Telstra Platinum Partners.
This accreditation recognises our 30 years of history working with Australia's leading network provider.
Voice and video (unlimited domestic usage excluding premium services)
Soft phone – enabling voice calls from a desktop computer (Alternatively an IP phone – the Polycom VVX411 or the Polycom VVX501 – is available at an additional charge.)
Sufficient data to run the business successfully
Collaboration tools – Instant Messenger and Presence
Managed Private Network
End User Internet Protection web and mail service
Bandwidth Boost (Optional add-on)
Fax Line (Optional add-on)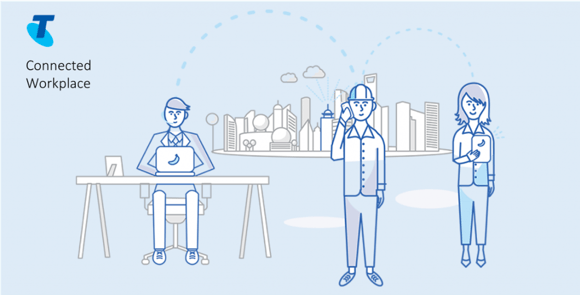 Features of Telstra Connected Workplace