NextDay Connect is a mobile-based connectivity solution for enterprise and business grade customers who require next day private network access.
NextDay Connect by MobileCorp
NextDay Connect was developed by MobileCorp as an agile, assured network connectivity solution, suitable for interim or permanent access, for enterprise or business-grade customers.
It was initially envisioned as a solution for sites which were waiting on fixed infrastructure from NBN or Telstra. However, NextDay Connect has proven suitable for a range of use cases.
NextDay Connect is simple and swift to deploy, may require no capital expenditure, and utilises Telstra's 4G/5G network.
The solution utilises leading routers, owned or leased, and managed by MobileCorp to assist with fast deployment. Turnaround time is executed in days rather than months. Failover redundancy is delivered through the use of dual SIM technology.
Key Features
leading global router technology
dual SIM routers for failover redundancy
operational with 4G, 4GX and ready for 5G
full visibility of network connectivity through online portal
remote diagnosis and management of routers
technical service desk for site or end user support
no lock-in contract period
equipment and managed service can be charged monthly on Telstra bill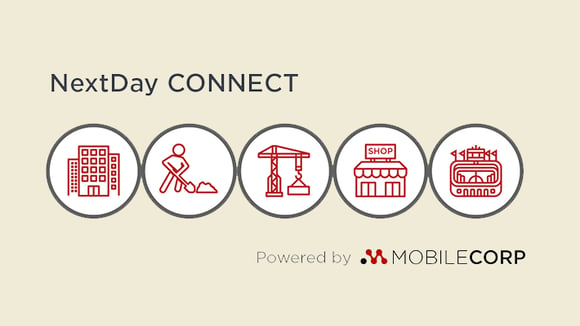 NextDay Connect business use cases
NextDay Connect allows rapid connections and disconnections, and simplified site relocations.
It is a viable solution for temporary or permanent access and is particularly relevant where fixed line connectivity is unavailable or compromised.
Use cases include:
sites waiting for nbn including governance-related delivery issues
remote and regional locations without fixed line infrastructure
alternative last-mile access to ADSL
ISDN migrations waiting on Telstra cabling
agriculture, mining, and defence industry locations
transient sites such as road and rail projects
hospitality venues requiring ad-hoc connectivity
pop-up stores, short term retail outlets
construction sites
retail outlets with poor connectivity such as shopping malls
in-vehicle connectivity
offshore sites such as oil rigs
events such as festivals, markets, fete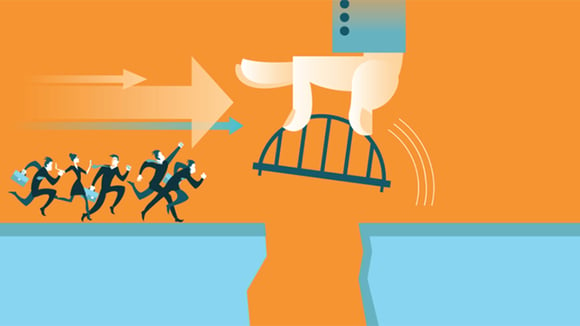 MobileCorp NextDay Connect managed service
Project Scope
Partnering with the customer, we will prepare a Project Scope which articulates the business case, clarifies the required outcomes, and scopes the resources, timeframe, costs, and return on investment.
Site Audit
A site audit may be required to confirm the existing infrastructure design and placement, and to identify access points and potential barriers. There may also be a need to test signal strength, antennas, and hardware.
Network Environment Design
MobileCorp's technical specialist will prepare a detailed network design diagram demonstrating the infrastructure solution and identifying the location of hardware for installation.
Proof of Concept
To ensure that NextDay Connect is fit for purpose, MobileCorp will complete a POC when it is deemed sensible to do so, in collaboration with the customer. This may attract an additional charge dependent on the supply, configuration and installation of hardware, and on third party connectivity charges.
Project Management Scope of Works
MobileCorp will provide a detailed Scope of Works and Project Management Plan for the NextDay Connect solution implementation.
Infrastructure Build and Testing
MobileCorp will be responsible for the NextDay Connect infrastructure installation and onsite testing.
Monthly Managed Service
MobileCorp provides an ongoing managed service providing:
proactive monitoring with automated alert
remote hardware and connectivity diagnosis
equipment retrieval/replacement
carrier provisioning
carrier bill audit
licensing
business intelligence insights and reporting
support service desk