Outsource Your Endpoint Management to A Trusted Expert with A Proven Track Record of Providing MDM Solutions.
MobileCorp MDM Solutions | UEM Managed Service
MobileCorp provides a UEM managed service for smartphones, tablets, laptops, IoT devices and PCs.
We have thousands of devices under management for Australian enterprise and business customers.
From building a UEM instance, through testing and deployment, to ongoing management and service desk, MobileCorp has accredited highly skilled UEM engineers to deliver your UEM environment.
Our managed mobile services and solutions include:
audit and remediation of existing instances
design and build of new instances, configuration of profiles
deployment of environment, enrolling and deploying bulk devices
security management including device wipe, kiosk mode, profile sync
remote application management
proactive monitoring and technical support service desk
data and asset management and reporting
To learn more about how MobileCorp can assist your business, call us on 1800 253 242 or email info@mobilecorp.com.au.
The MDM to UEM Technology Shift
Mobile Device Management [MDM] no longer accurately describes the capabilities of these cloud-based SaaS solutions and environments. Far from just device management, the features first expanded to include application and content management, and in the past two years have shifted into management of all endpoint devices and fixed devices.
In line with the technology expansion the language has moved from Mobile Device Management [MDM] to Enterprise Mobility Management [EMM] and since 2018, it's more recently moved to Unified Endpoint Management [UEM] solutions.
As one of the leading enterprise mobility management companies in Australia, MobileCorp has UEM solution specialists and engineers to design, build, deploy and manage custom MDM cloud solutions, enterprise managed mobility services and UEM environments. We have a proven track record delivering a UEM managed service to a range of enterprise and business customers across the country, and we can assist your business too.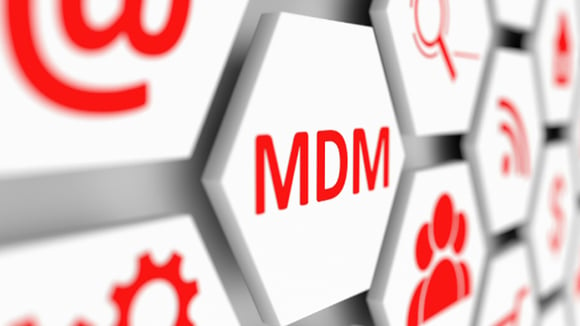 Choosing the Right UEM Solution
VMWare and Microsoft are the two most popular UEM platforms in Australia and MobileCorp has extensive experience with both platforms.
However, many global companies require their Australian business to use the same environment as used overseas. To meet this need, MobileCorp has also developed capability in MobileIron, SOTI and Citrix Xenmobile.
In reality, there is not a great deal of difference in the features and benefits of the different managed mobile services and UEM products, but one may suit an organisation better than another.
This is dependent upon the company's existing infrastructure and software. Licensing for each of the UEM platforms is also a free inclusion in some carrier plans, or with purchases of other products.
At its discretion, Telstra may offer a free T-MDM (VMWare) licence with certain Corporate Mobile Plans when fleet size and spend reach set eligibility criteria. Microsoft may offer free Intune licensing with the purchase of other Microsoft product suites.