the single biggest problem
in communication
is the illusion that it has taken place
-George Bernard Shaw, Author
A cloud-based hosted contact centre is a complete engagement and communication solution for customer and employee relationships. It makes relationships omni-channel, personalised and conversational.
Hosted contact centre software integrates all inbound and outbound interactions in a single tool across voice, chat, email, social media and messaging.
Flexible, lower cost, tech-savvy
Hosted contact centres offer a flexible and scalable alternative to on-premise contact centres. The ability to deploy a hosted contact centre quickly with low up-front costs is attractive to enterprises to meet the demands of their tech-savvy customers.
MobileCorp hosted call centre professional service
MobileCorp offers a professional service providing both strategic and practical call centre solution delivery. This includes:
vendor-agnostic independent consultancy
existing network evaluation
solution design including integration with an existing or upgraded network
vendor/product evaluation
systems integration
deployment
optional managed service for ongoing technical support, systems back-up, configuration changes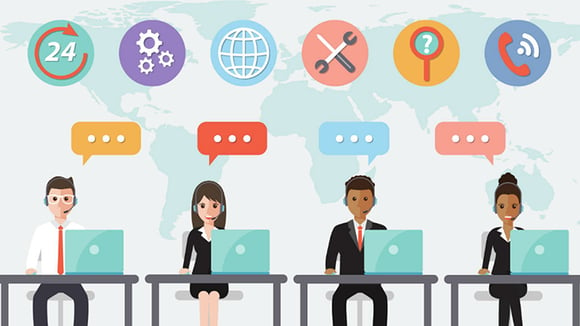 MobileCorp consultancy service
A key consideration in moving to a hosted call centre from an on-premise legacy system or when adding a call centre solution to a business, is the underlying data network compatibility and integration with existing systems.
MobileCorp offers a comprehensive network evaluation and system integration consultancy service which includes consideration of the following aspects:
bandwidth
network equipment
ports per user
internet connection
remote or mobile workers
system integration
On premise v cloud-based hosted call centre
Many of today's contact centres are running on old technology and call software that can't keep up with the new ways customers and businesses now communicate.
A cloud-based contact centre is a modern alternative to an on-premise contact centre using the latest in communications technology.
Businesses depending on legacy contact centre technology, are likely feeling the pain of system limitations. It can be difficult to add new channels such as SMS or Facebook Messenger, or easily update the phone menu.
When adopting a cloud solution on-premise contact centres often remain siloed from the rest of the system. This is a frustrating position to be in. It's hard to help customers when your technology works against you.
Key factors to consider include:
deployment
costs
integrations
features
reliability
Features of a cloud hosted call centre