transforming networks from fragile to agile
There have been significant changes in wide-area networks over the past few years, none more important than software-defined WAN or SD-WAN, which is changing how network engineers approach optimising connectivity.
Public SD-WAN is an agile, secure, lower cost technology which delivers the agility that companies require in a cloud computing era, without the significant investment required for Private SD-WAN.
SD-WAN is fastest growing network infrastructure model
SD-WAN is one of the fastest-growing segments of the network infrastructure market. This is because:
traditional enterprise WANs are failing to meet the needs of today's modern digital businesses, especially relating to the support of SaaS apps and multi- and hybrid-cloud usage
enterprises are interested in easier management of multiple connection types across their WAN to improve application performance and end-user experience
the advent of cloud-based applications like Office 365 and Amazon Web Services (AWS) applications requiring secure remote access
the high cost, complexity and time required to deploy alternative technologies like MPLS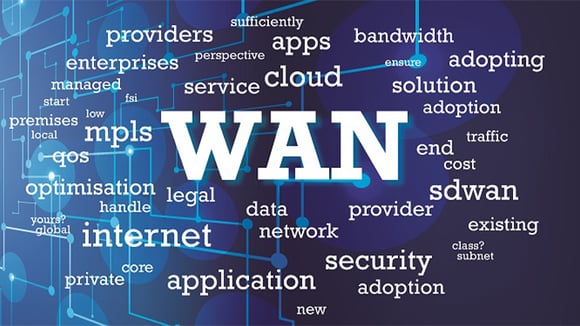 Public SD-WAN is simply SD-WAN accessing data and applications being hosted in the public cloud.
As the name states, software-defined wide-area networks or SD-WAN, uses software to control the connectivity, management and services between data centres and remote branches or cloud instances.
The centralised control function will:
securely and intelligently direct traffic across the WAN
increase application performance resulting in enhanced user experience
increase business productivity
reduced IT costs
A Software-defined Wide Area Network (SD-WAN) is a virtual WAN architecture that allows enterprises to leverage any combination of transport services – including MPLS, LTE and broadband internet services – to securely connect users to applications.
The need to rapidly and securely tie in cloud services is a big motivating factor in the shift to SD-WAN. Customers are increasingly looking to SD-WAN technologies to tie the data centre with cloud resources.
Public SD-WAN utilises the public cloud which means the responsibility for hosting, securing and maintaining the data centre is outsourced.
The Public Cloud environment is appealing to many companies, and is especially so is well-suited to smaller enterprises, because it:
reduces lead times in testing and deploying new products
requires less investment in infrastructure
relieves inhouse IT resource from the activity of hosting, securing and maintaining a private cloud environment
is less expensive than private or hybrid SD-WAN for all of the above reasons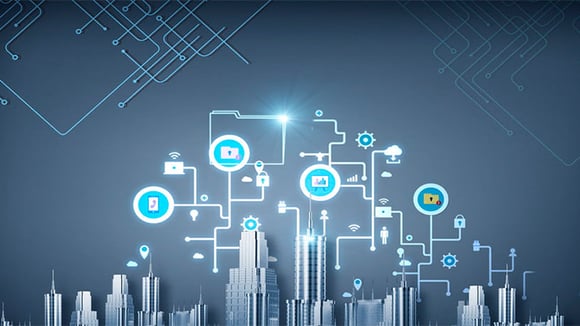 Key capabilities of SD-WAN
There are two key capabilities of SD-WAN which are particularly appealing to IT teams in 2020. These are:
centralised orchestration
By centralising the configuration of an SD-WAN as well as application performance and security policies, enterprises can significantly reduce WAN operational expenses.
zero-touch provisioning (ZTP)
With ZTP, configurations and policies are programmed once and pushed to all branch locations without having to manually program each device individually using a CLI. It eliminates the need to send specialised IT resources out to branch locations whenever a new application is added, or a policy is changed. ZTP also reduces human errors, resulting in more consistent policies across to enterprise.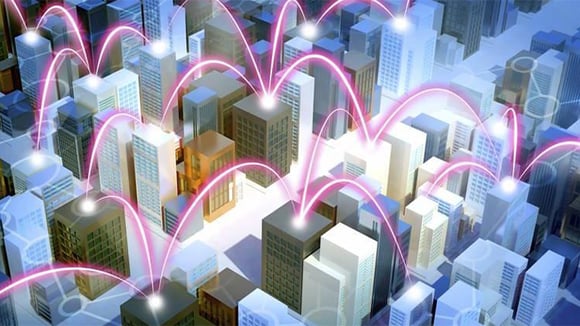 MobileCorp Public SD-WAN managed service
MobileCorp has extensive experience and expertise in developing SD-WAN solutions utilising public, private or hybrid cloud environments.
As a Telstra Platinum Partner, we are uniquely placed to leverage Telstra's SD-WAN solution for our customers, however we also work with the leading global public SD-WAN vendors.
Every corporate network is unique in some form and the business requirements are also exclusive to each company. While there may be some consistencies in the infrastructure across corporate networks, there are equally distinct individualised approaches, philosophies and existing legacy systems. Each situation needs to be assessed on its own merits.
MobileCorp's Public SD-WAN managed service
Consultancy including business case objectives and justification, technologies evaluation, costing and return on investment calculations.
Solution Architecture network design, solution risk assessment, solution performance assessment, failover and redundancy design.
Project Management liaising with service providers, building and implementing project plans.
Solution Documentation bespoke network designs require full documentation to ensure provisioning teams understand the design, internal teams are able to troubleshoot and maintain the network.
SD-WAN Vendor Management evaluation of third-party vendors including Telstra, VMWare, Cisco, Azure and others; recommendation of 'best fit' provider, project management of ordering and provisioning.